Sunny Loans
Elevate Credit International is a non-prime lender providing options for those who find themselves excluded from using mainstream credit providers. Building products designed to meet customers' immediate financial needs and helping them on the way to building a better financial future.
The Sunny product and brand were launched in 2013. Their main objective is to provide fair and flexible short-term and instalment loans by utilising industry-leading technologies and risk analytics focused on the non-prime credit industry.
The Challenge
Sunny's payday loan product was struggling to add new features to maintain its market growth. The product had been held back by a mixture of legacy code and weak usability.
The challenge was increasing the application completion rate. 30% of users weren't completing the application journey. Create a platform for innovation to build rapidly and cultivate a deeper brand engagement. Formulate design and user experiences principles.
The platform was going to be rebuilt over the next 12 months. I led the creation of design patterns and collaborated with the four development teams to deliver the phased rollout. I worked alongside the two product managers and the marketing team.
My Role
Digital Design Director
User Interface (UI)
User Experience (UX)
Client
Elevate Credit
Project
Sunny UI Redesign
Company sector
FinTech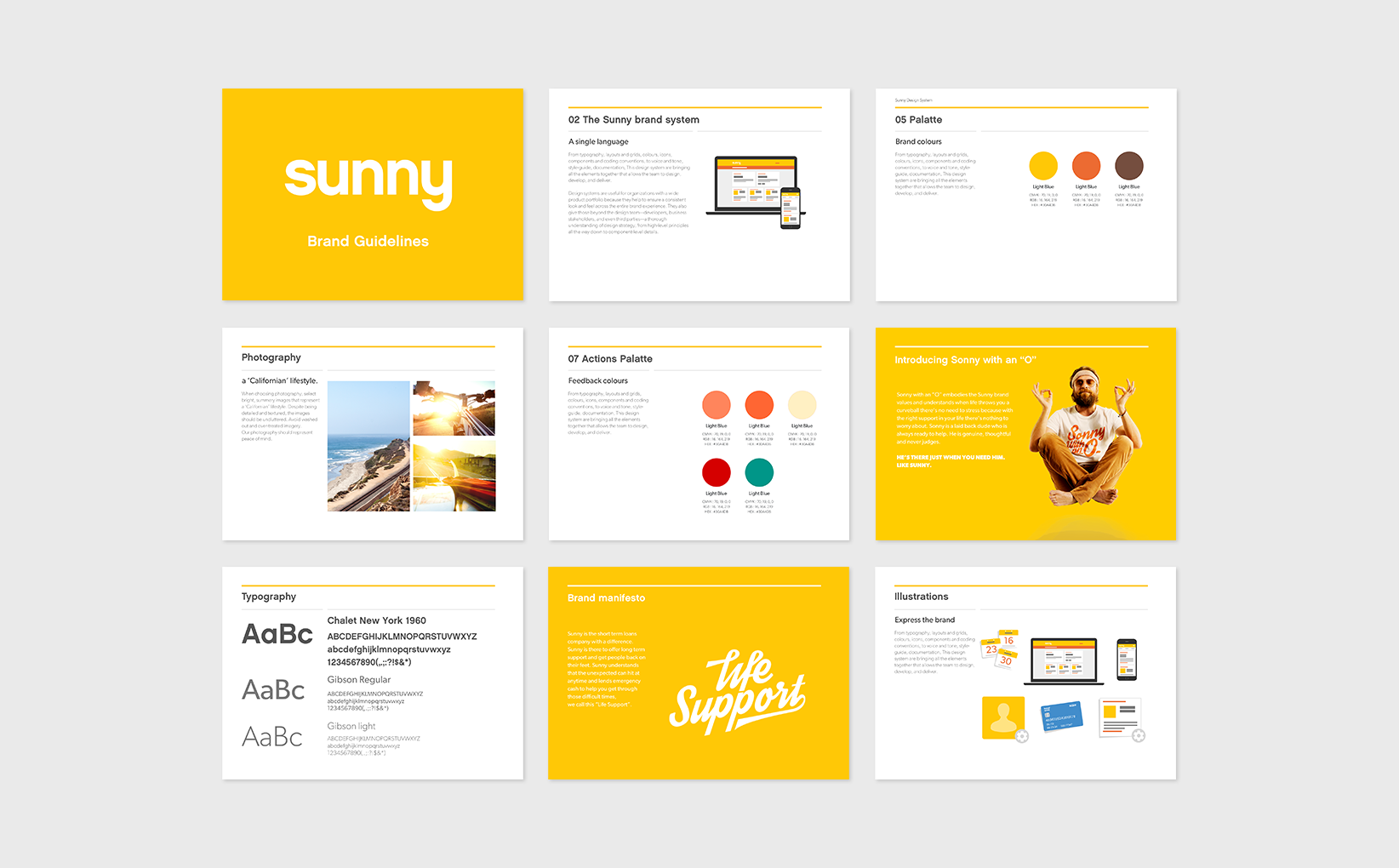 Design System
The Sunny product had no formal design and user experience principles, which generated a lot of UI/UX debt that led to an inconsistent design, breaking the fundamental user experience. What was needed was an implement to establish a shared language to unite Sunny's branding, product, interaction, and user experiences in a cohesive set of design principles.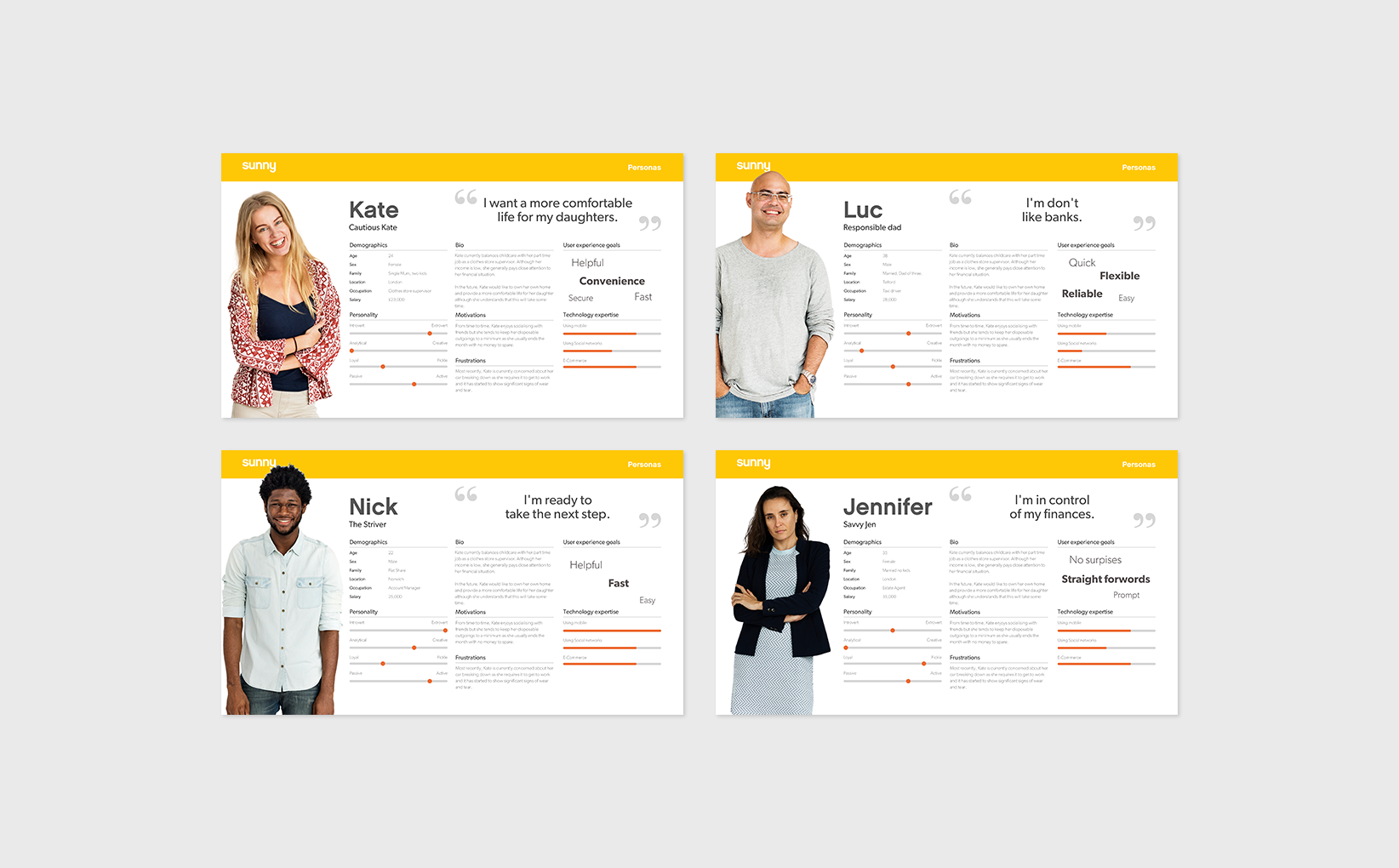 My process
I started by auditing the current design patterns and then defined the ones that were required. Based on Sunny's brand values, the patterns would be an extension. I ran weekly design workshops and also attended the development team re-platform meetings.
I phased the design over the multiple development sprints, and A/B tested the components with the current patterns on live users. As the design developed, I created the design reference documents and guidelines.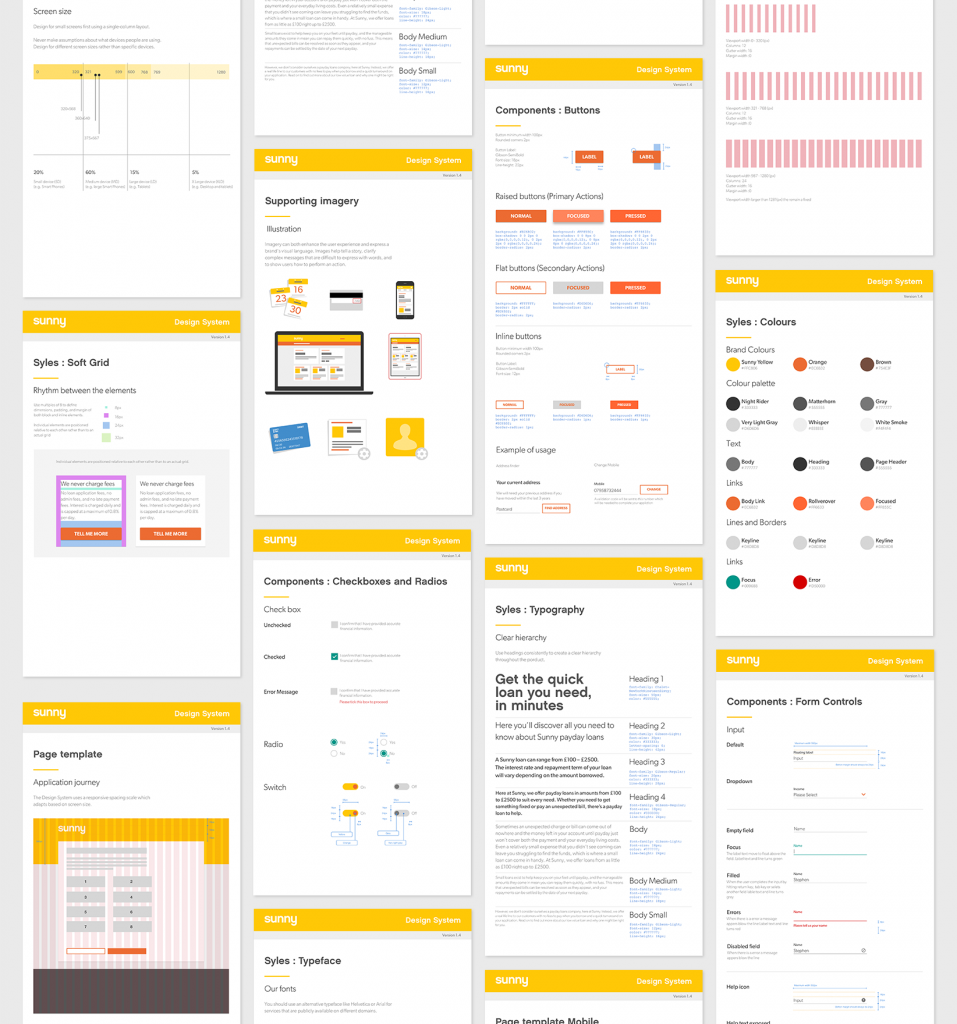 A positive impact
The predefined patterns cut down the development time as components didn't need to be rebuilt from scratch, substantially reducing UI/UX debt. New prototyping templates were created, which sped up testing, allowing us to optimise the user experience.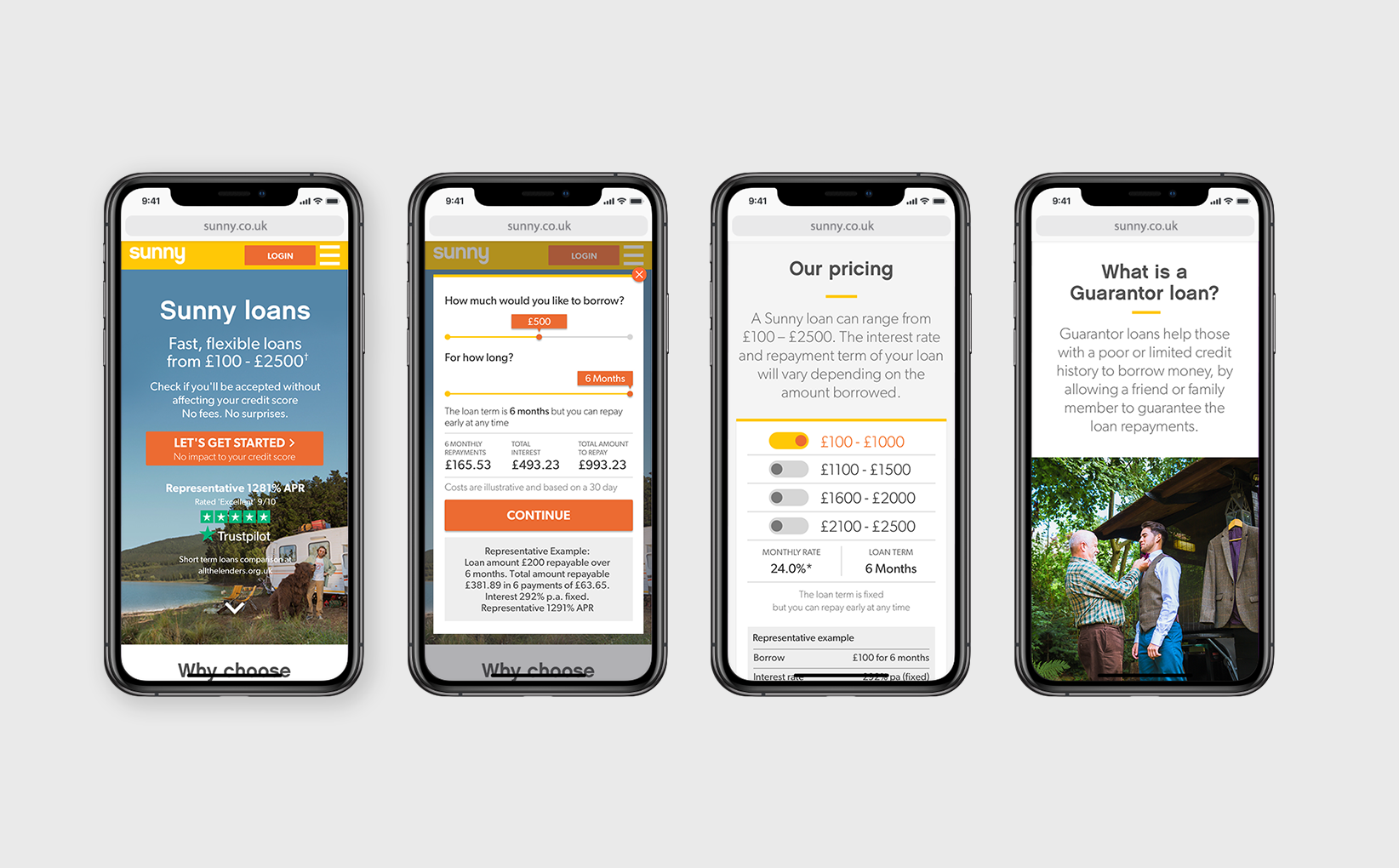 One last thing
In addition, the application journey dropout rates decreased; users are now completing the form accurately, which caused submission to increase by 11%.