Income Intelligence
The perception of J.P. Morgan Asset Management is a well-established provider of growth funds.
The organisation wanted to be known as an income provider as well, building their credentials would need to go beyond an advertising campaign. Something more substantial and sustainable. They wanted to create a relationship and encourage dialogue with Financial Advisers an online resource that provides real-time commentary, opinions, useful guides and tools.
I was working at Embrace at that time. I created site architecture and drew up the wireframes working alongside the J.P. Morgan content team, our Digital Director and a product manager. I designed the visual style concept, then completed the wireframes and style guide. I oversaw, a freelancer who completed the required layout for our of site devs to build
My Role
Digital Design Director
User Interface (UI)
User Experience (UX)
Client
J.P. Morgan Asset Management
Project
Income Intelligence
Company sector
Financial Services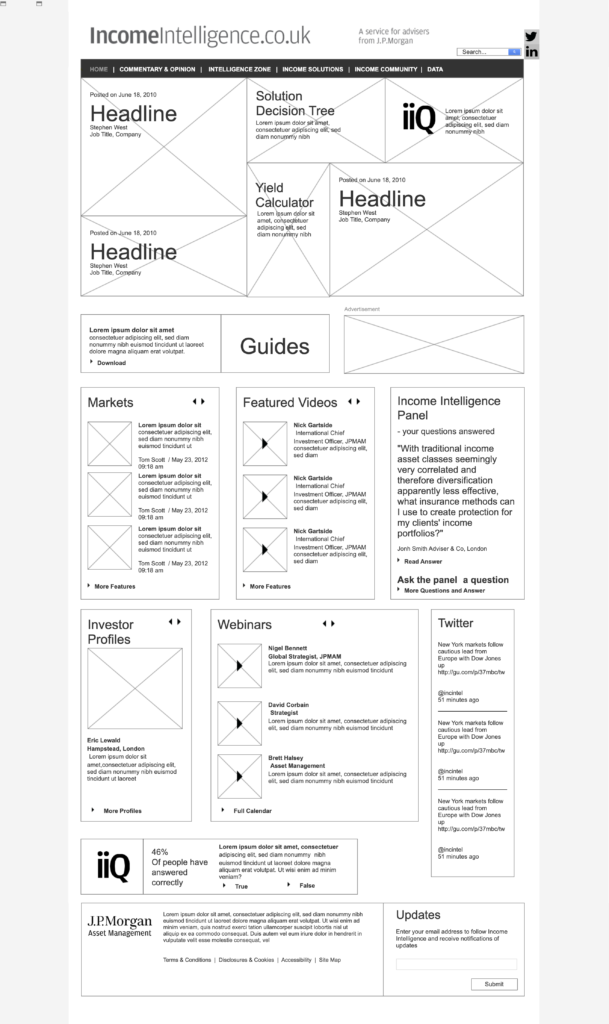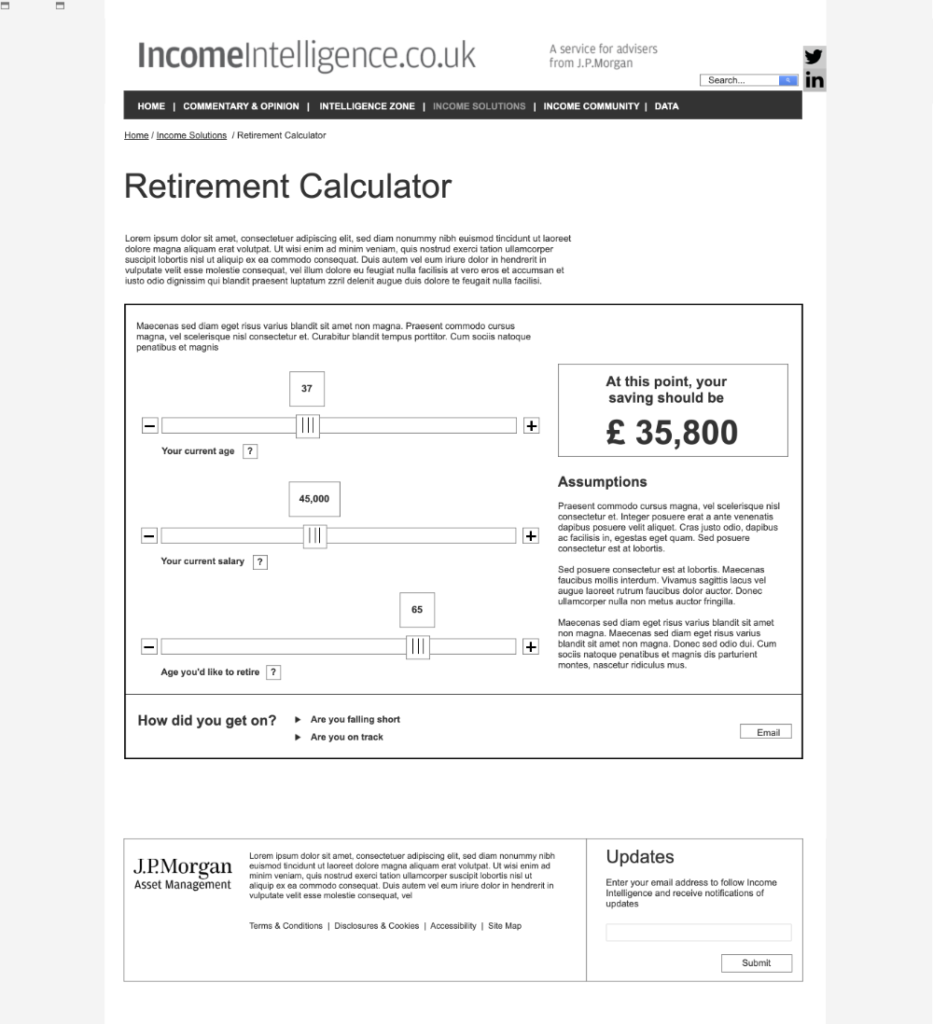 The Challenge
J.P. Morgan Asset Management was primarily known for growth and alternative funds despite having a comprehensive range of income solutions. By leveraging J.P. Morgan's vast educational and insight capabilities. Our role was to change perceptions about JP Morgan's in the income space.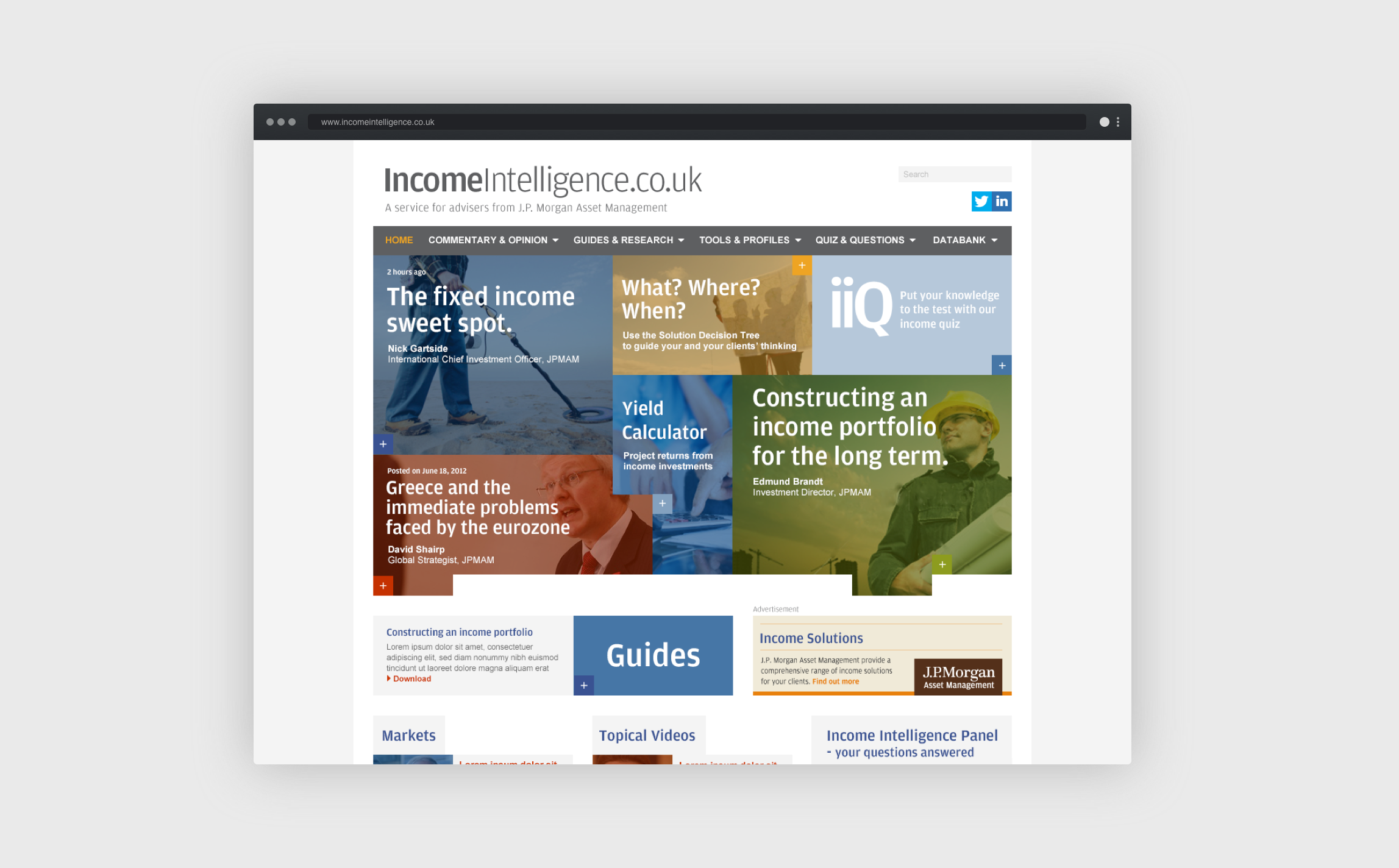 My process
There was going eight editors and around 300 contributors so I researched popular editorial news and opinion sites and found that Vox Media created websites which had the balance between design and content. I took inspiration from their editorial design as a starting point. Income intelligence needed to feel independent and have its own identity. But leverage the J.P. Morgan brand. The creative direction was to form an integrated campaign to raise awareness and drive traffic.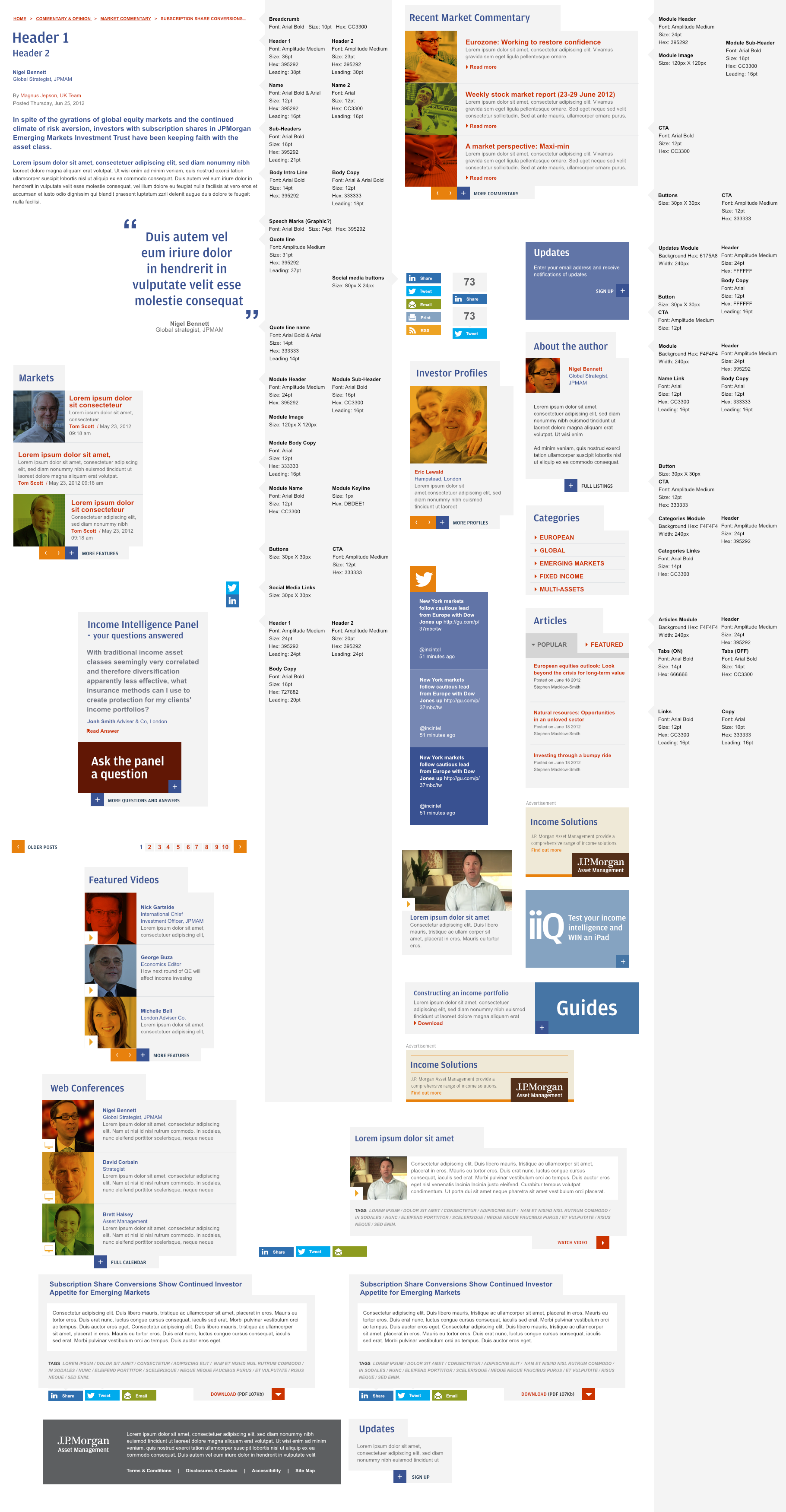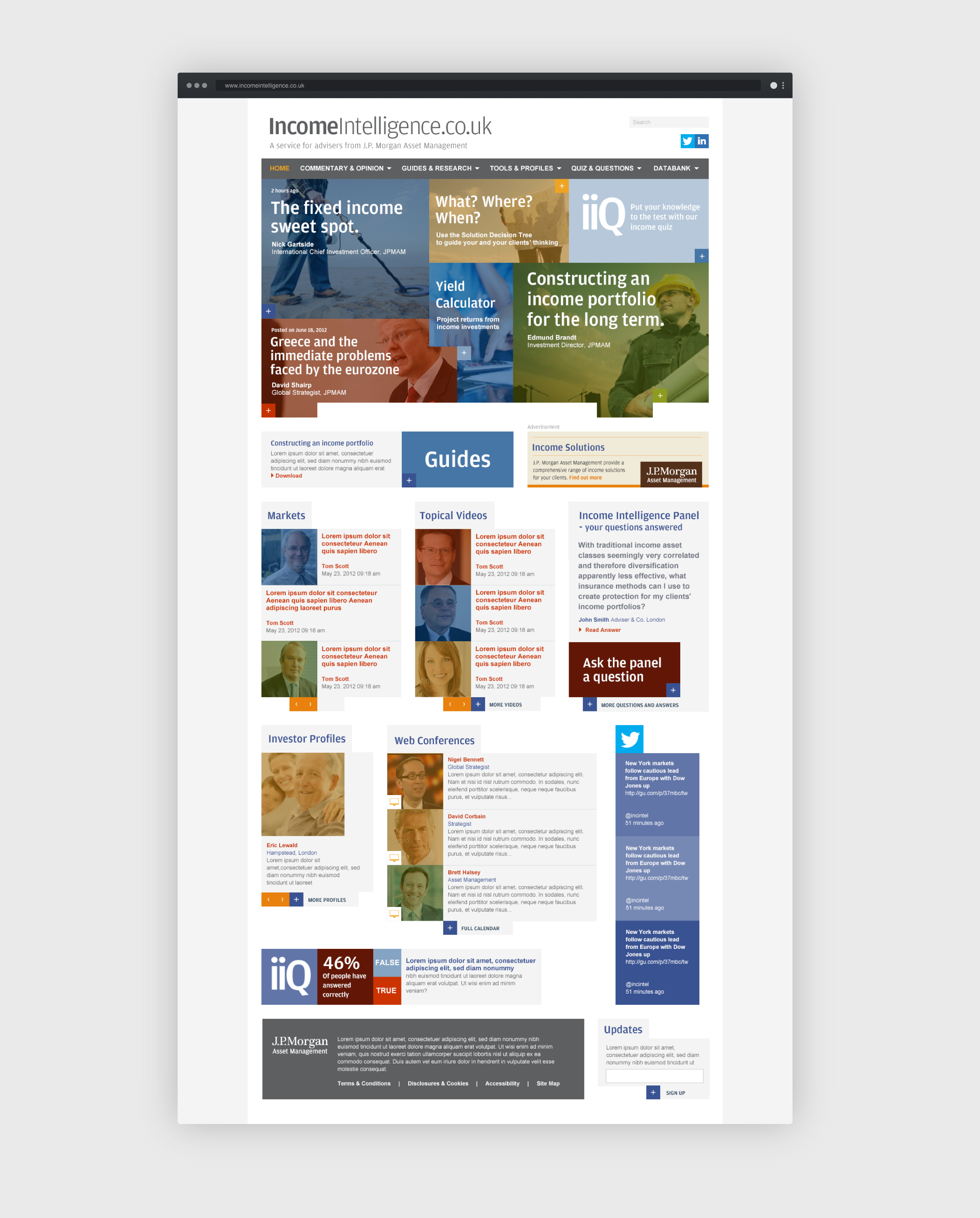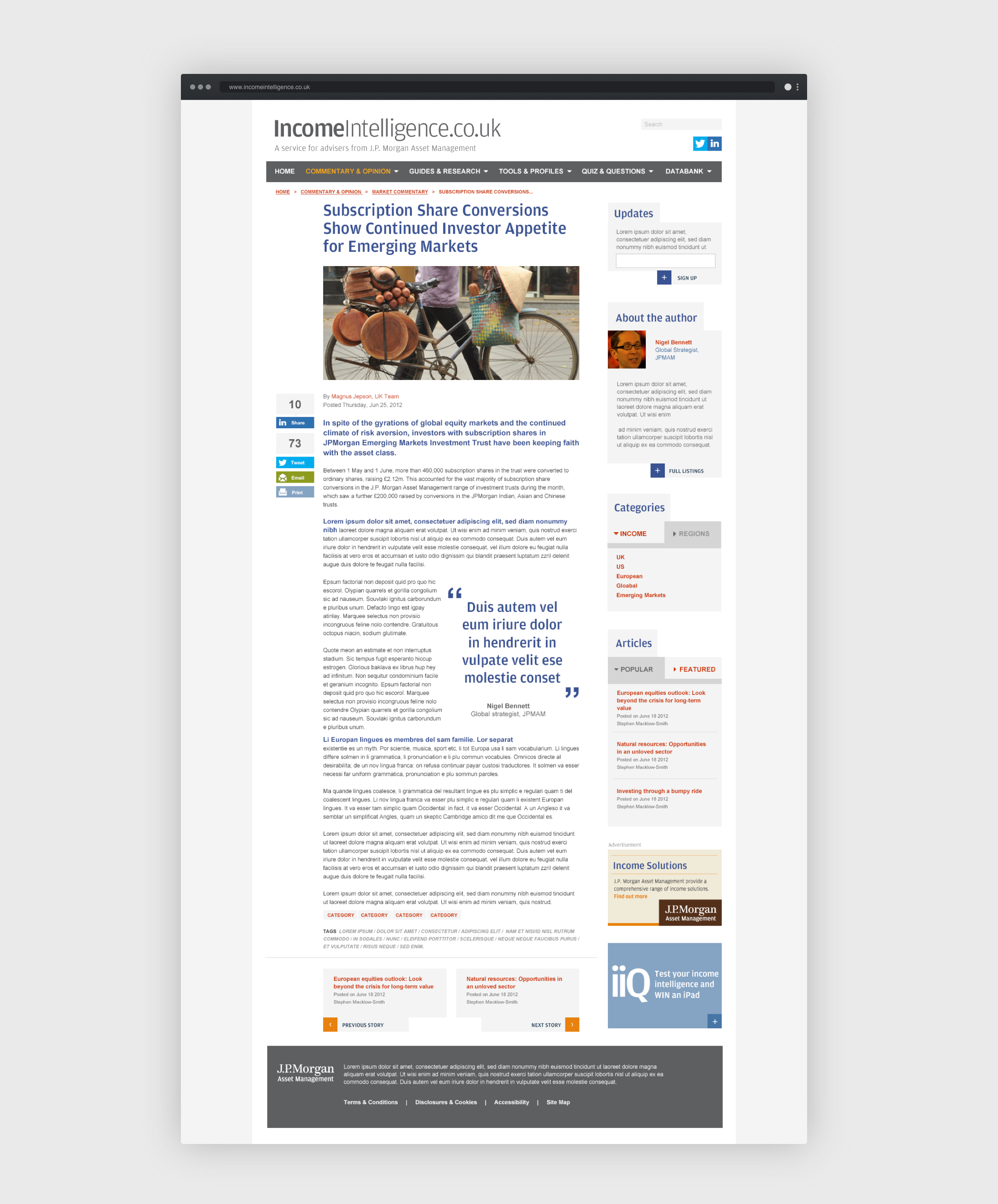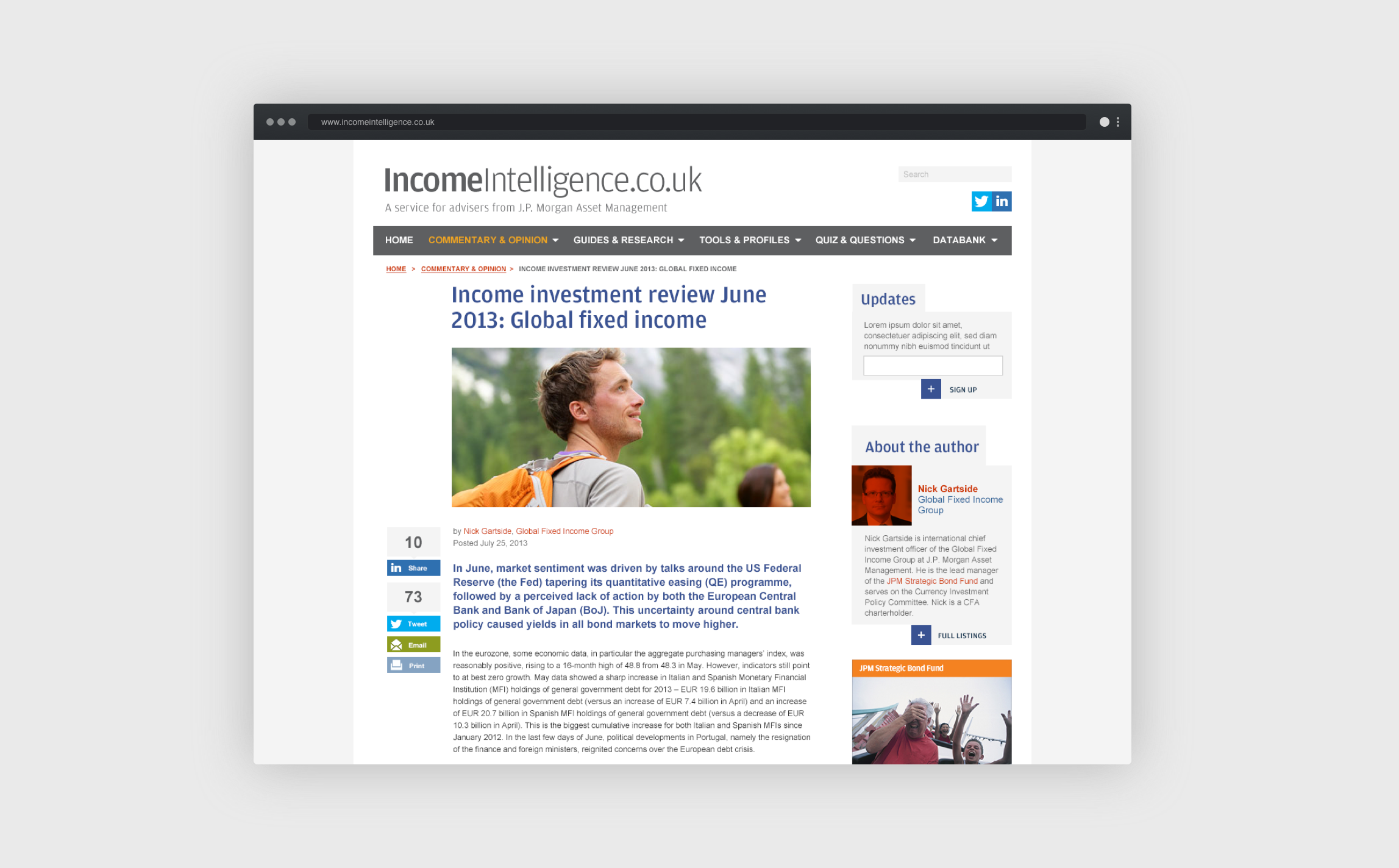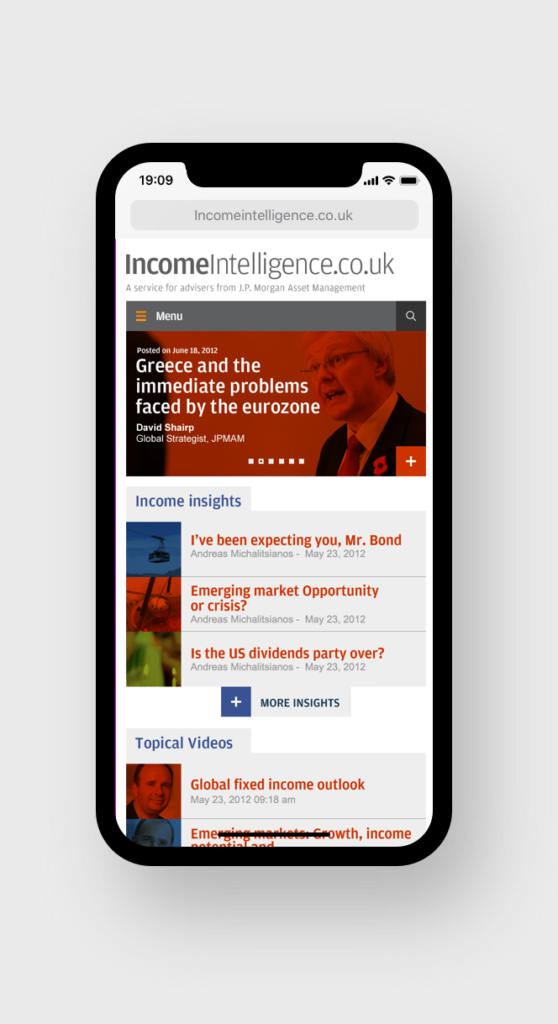 The launch of Incomeintelligence.co.uk campaign drove UK Independent Financial Advisers to the site. Within the first four months of launching, around 70% had visited the site.